About Me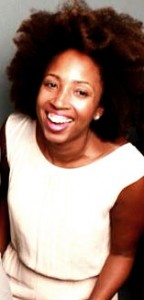 So this is the part where I say I discovered my creativity at age 2 when I recreated Starry Night with finger paint in preschool but it didn't really go like that. I actually spent most of high school and college in labs solving chemical equations and performing procedures on innocent animals (poor rabbits). However, somewhere around 2001 I decided med school wasn't for me and ventured into the world of advertising.
Fast forward a decade or so and I'm shamelessly in love with words, colors, typography, and event plans, and have truly enjoyed the many hats I've been able to wear as web designer, art director, copywriter, event director and everything in between over the years.
When I'm not at work there's a 97.2% chance I'm eating, traveling or some combination of both, and chronicling my adventures on my blog or elsewhere.
Wanna know more? Let's connect on LinkedIn and feel free to follow my shiny new Instagram account at @traceymcoleman!
Click here to view my resume.